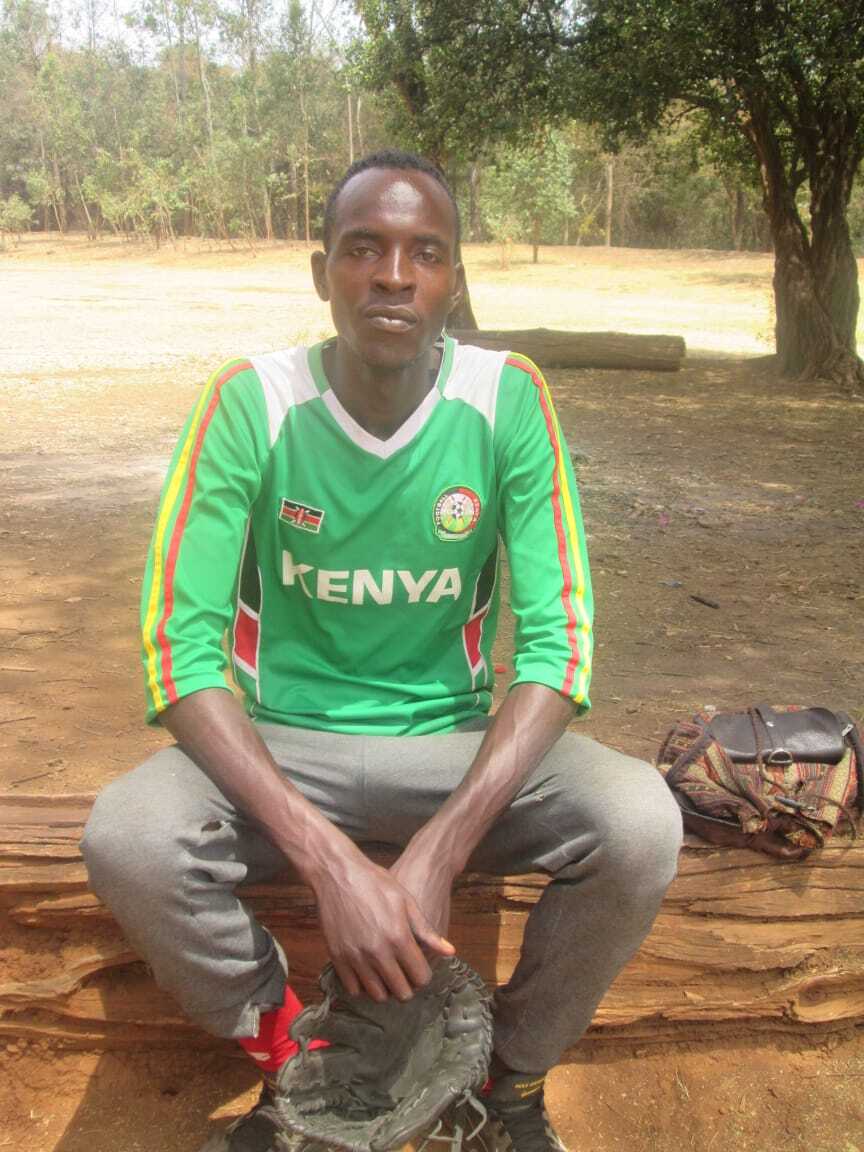 Darious Waweru ©BFK 2020
I am Darious Waweru from Makueni. I was picked from the streets by Sister Jane Francis, the managing director of Grandsons of Abraham rescue centre at Mikindani, Mombasa. I was later taken to Kiongwani primary school. Since then Sister Jane has been like my parent, and has been supportive in my life and career.
I was introduced to Baseball for Africa in 2007 at Kiongwani primary school by Jim Tamarack, a Baseball enthusiast from U.S.A. While in high school in 2013, I played at National level and was awarded as best pitcher. After high school, I joined Taitans Baseball club in Nairobi and played as a pitcher and was also appointed the Team captain.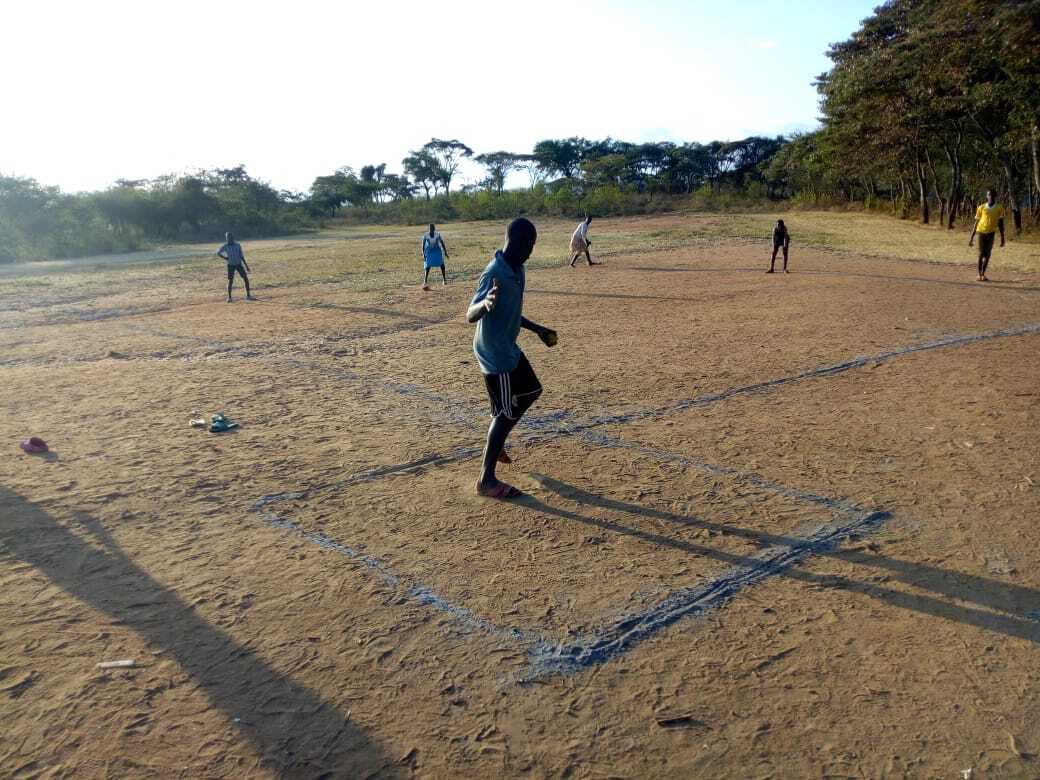 I became an ambassador for Baseball for Africa with the support from Jim henceforth. From 2015 to date I have played for the Baseball Kenya National team as a pitcher. I participated in the East African Baseball Softball Confederation (EABSC) competition in Mwanza, Tanzania in June 2017. I also participated in the WBSC coaching for Baseball 5, in Mwanza, Tanzania in Dec, 2017. In 2019 Kenya hosted the Baseball pre-Olympic qualifiers at Lenana School and I played pitcher for the national team. We were to represent the country at the continental Pre-Olympic qualifier in South Africa but we could not travel twice, first time due to financial constraints, and second time due to the COVID 19 pandemic.
Between 2014- to date I have served as a Baseball coach for secondary School in Makueni and Kitui counties where baseball is played in a few schools e.g. Matiku, Ngoto Boys, Kiongwani Boys, Mukameni and Kyuso Boys Sec schools while serving as an ambassador for Baseball for Africa.
In 2019/2020, with coach Onesmus Nzioka and coach Alex whom I trained, we introduced Baseball to under 19 and Baseball5 to under 16 at kiuani playing grounds where we have a strong, vibrant and active teams dubbed The YOUNG JAGUARS BASEBALL CLUB.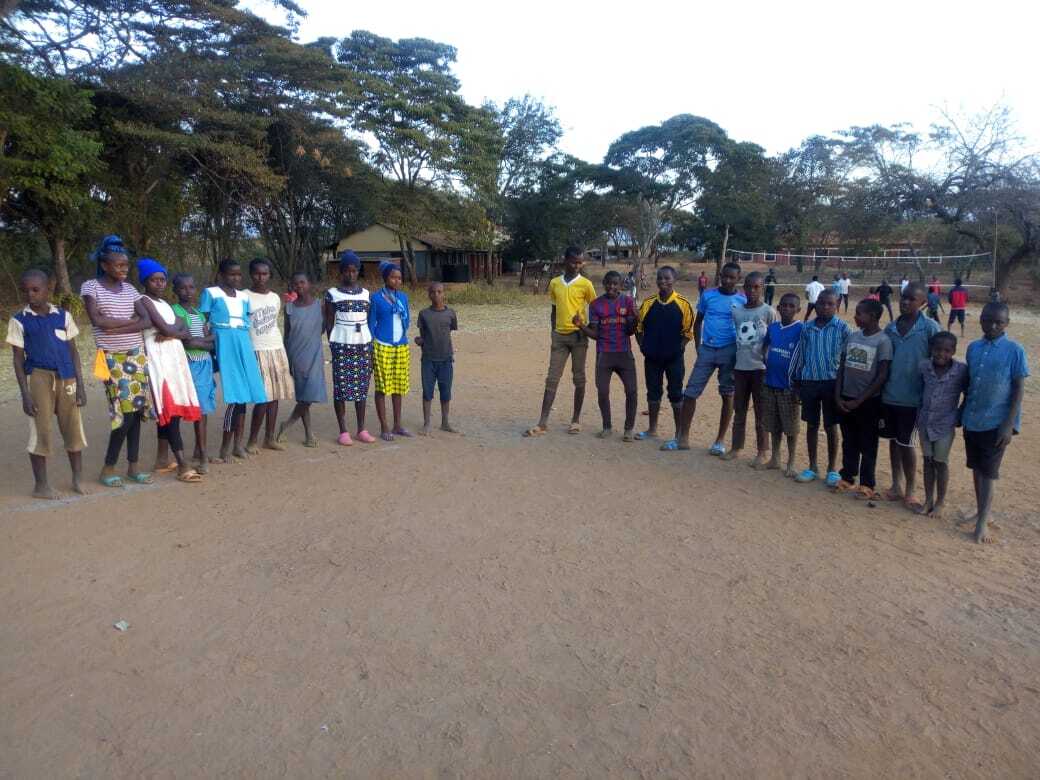 Jim Tamarack has been my inspiration and supporter in Baseball. I remember him tell me," Darious, am getting old, you are the one to take the mantle and keep Baseball for Africa running". Baseball for Africa has been of much benefit to my life. More exposure and exploitation of talents to youths as well as popularising Baseball in Kenya, has brought a humble feeling while achieving Baseball for Africa objectives. It's through Baseball for Africa that did a course diploma in catering which too earns me a living. Playing for the Kenya National Team has earned me some money for support in life and is my one source of income.
I wish to appreciate Mr. Titus Mutwiri the president of Baseball Federation of Kenya, his team comprising of Madam Rachel Barasa, Mr. Patrick Ndunda, coach George Kinuthia, Coach Dedan Kariuki and Coach Misaki from Japan you have made great impact in my Progress. I also thank Jim Tamarack in a special way for his being real and supportive and for offering his supportive hand towards my progress.
I send immeasurable appreciation and honour to Sister Jane Francis of Grandsons of Abraham rescue centre for picking the pieces of my life and helping me become what I am today. Above all I thank the Almighty God for his love and grace.
Long Live Baseball Kenya
Darious Waweru