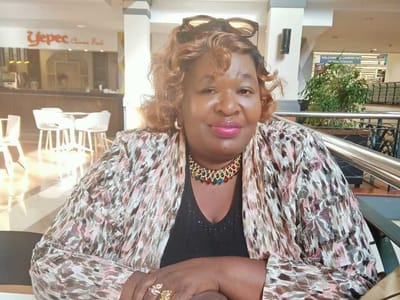 It has been a great privilege to be a part of the Kenya Baseball fraternity leadership team. I oversee financial operations for BFK and I play a key role on matters logistics and analysis.My association with Baseball Federation of Kenya began in 2010, when I was engaged to organise and introduce primary schools from Kibera to participate in baseball.
As a federation ,we have witnessed the growth of the game from a pastime game initially played in select schools to a sport that is gaining traction and growing in popularity in the country. Over the years we have seen an increase in the number of teams in the various counties. This has been achieved despite the various financial and logistical challenges we have been experiencing. Most of our activities have been operating on personal contributions, assistance from well wishers, institutions and the government which has been facilitating our national events. Even with this support, it hasn't been enough to enable us to operate efficiently as the constraints have hindered some of our agenda particularly recruitment and training in counties around Kenya.
We always welcome partnerships, mentors, collaborations, donations and friends who are willing to join us in this glorious journey.
In the ensuing years, I have worked closely with the President Mr Titus Mutwiri, the Head Technical Director, Mr Dedan Kariuki, on a variety of technical and financial matters. The support has also included fundraising for equipment, donations and outsourced technical support and various club financial, valuation and transaction matters. I have also supported numerous BFK committees and special federation projects through the years.
My mantra for baseball has always been and will always be 'EAT, SLEEP, WALK, TALK BASEBALL!!'

Rachel Baraza,
BFK, Treasurer, Finance Director and Chair of Finance Committee.